BreAnne McKinney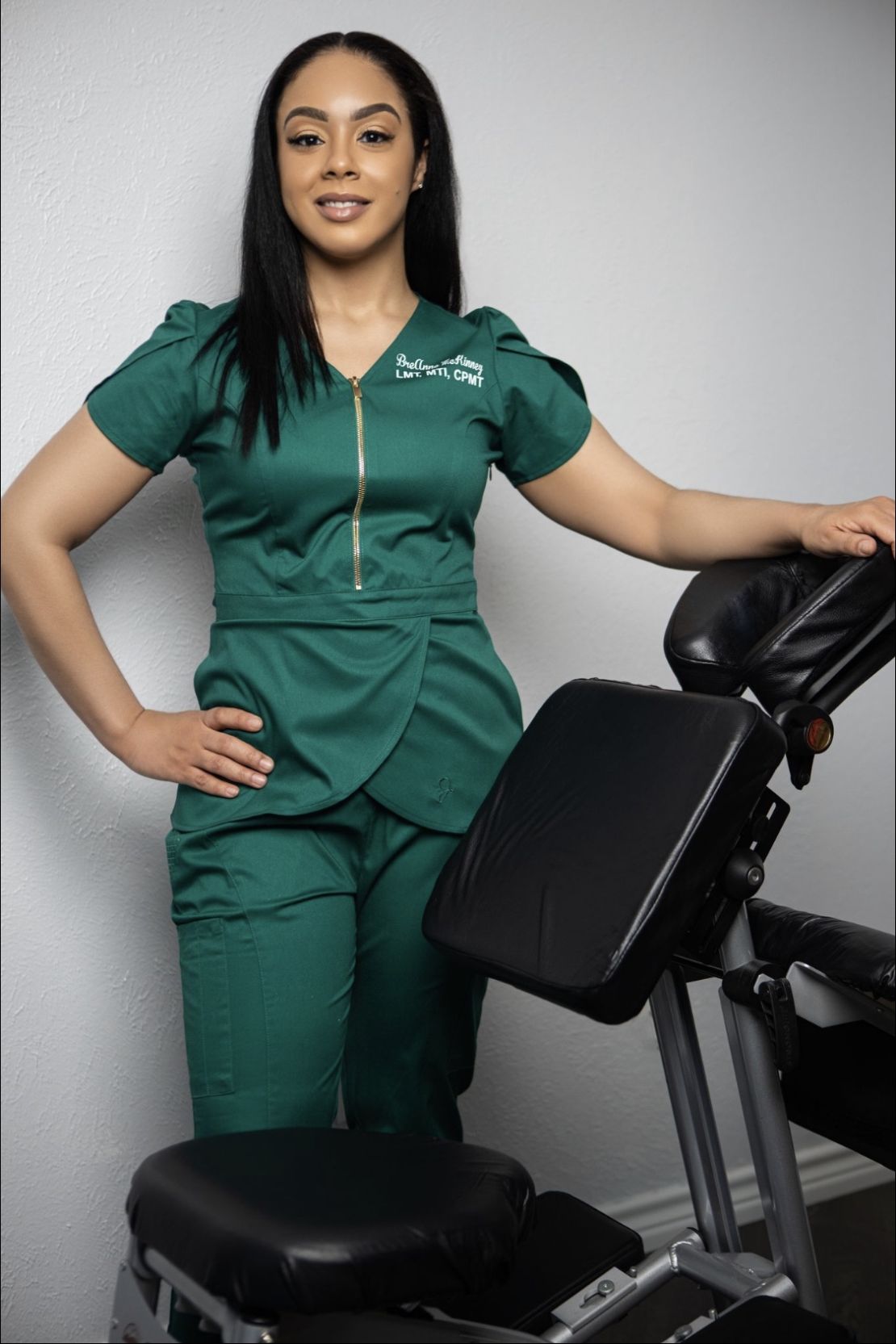 Greetings!
Dr. BreAnne McKinney is a licensed massage therapist, Instructor, certified pediatric massage therapist and Owner of Masseuse TO YOU with over 10 years of experience who specializes in the ancient, and cultural art of wholistic healing through therapeutic massage & movement.
My journey began over ten years ago when dealing with my own personal trials and tribulations. After a traumatic fall that resulted in a herniated disk pinching the sciatic nerve, I was told that the injury was debilitating to the point that I wouldn't be able to walk. At the time, I was unable to move about without assistance, and I began weighing the options between surgery and physical therapy. I decided to start with physical therapy, and after 8 months of successful rehabilitation, I had an epiphany of my future, and was guided towards my purpose.
I always knew that I wanted a career in healthcare, however, It wasn't until I overcame my own injury that I decided that massage therapy would be a perfect field for me. Because I was able to obtain health through these programs, I developed the desire to not only continue to apply these methodologies in my everyday life, but also use what I learned to help heal others. Ultimately, this gave me the blueprint on how to move forward with my practice, and create a strategy for wholistic health with the goal of implementing the tools we have outside of traditional western medical procedures.
Therapeutic massage has been used for millennia to resolve issues related to the physical, and emotional body. The body is an interconnected, energetic field that must maintain a resonate frequency for optimal health. Physical, emotional, or environmental trauma can disrupt that energy field, and produce a state of "dis-ease". However, through massage therapy, mental health, and behavioral management, the body can re-align itself without invasive intervention, and once again become "At Ease". Throughout my decade long practice, Ive learned the benefits of massage therapy include (but aren't limited to); lowered blood pressure, improved range of motion, increased cognitive development, decrease in muscle tension, improved sleeping habits, increased mental clarity, and anxiety relief. Those are just a few of the many advantages massage therapy has to offer. Regardless of your current health condition, medical treatments, or age, we can find the right type of massage therapy for you. Within these age-old, proven modalities of healing, you'll find that as the corporal body heals, so does the emotional/energetic body, because our mental and physical selves are divinely interwoven.
Join me on my journey of reconnecting us with our ancient restorative practices, and using them as solutions for our modern problems. In doing so, we can create the path, and vision for a better future. Once we inner-stand the inherent power our bodies possess, we can reclaim full autonomy of our lives, and build a culture of generational health! Start your journey towards wholistic health by booking your session today!
Peace, Power, & Prosperity,
BreAnne McKinney
Licensed/Intuitive Massage Therapist
LMT, MTI, CPMT